400 Grove Boulevard, Austin, TX 78741
---
Photos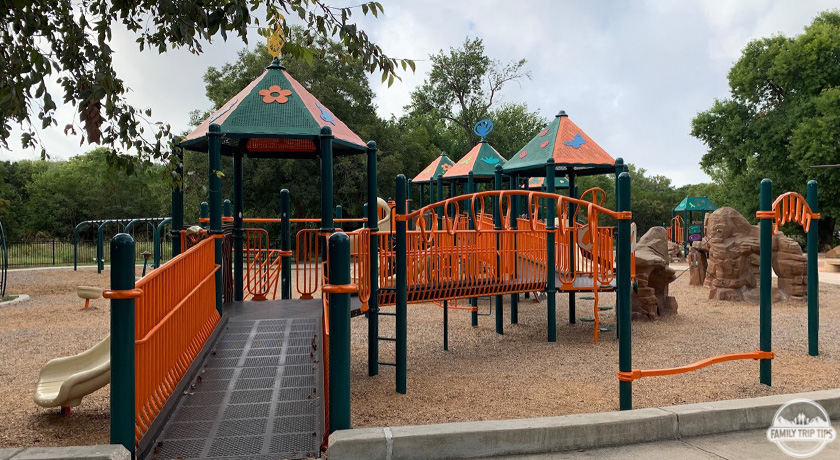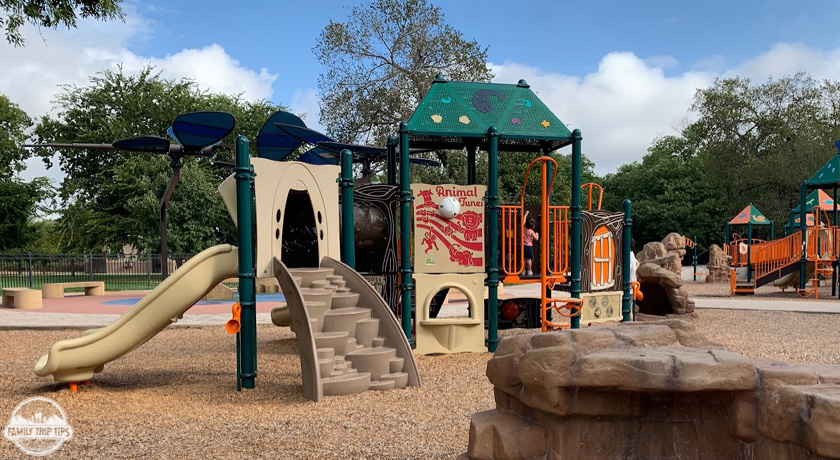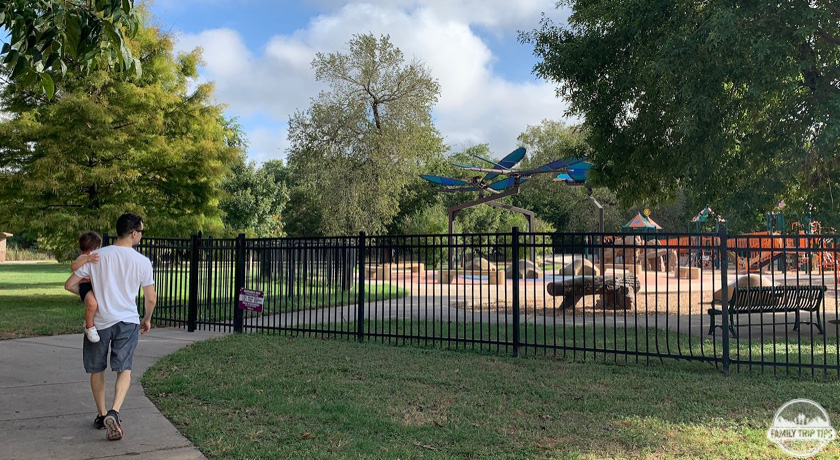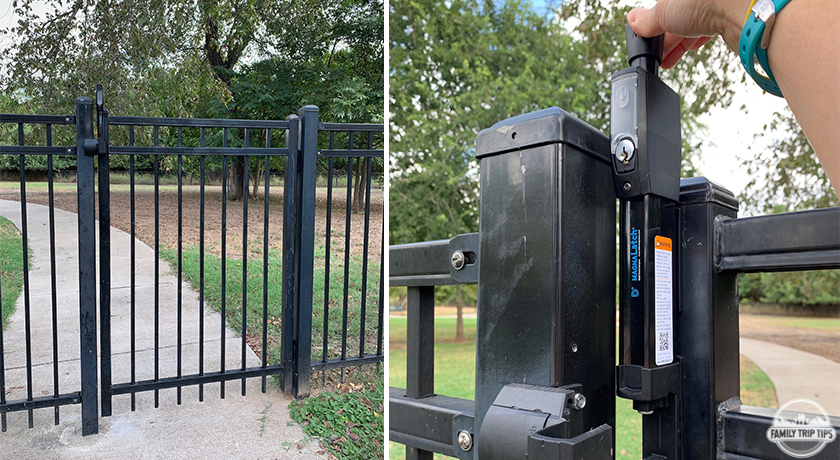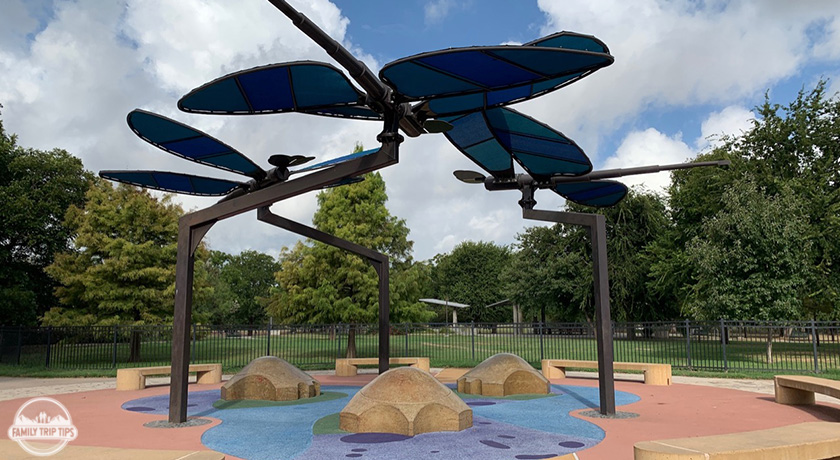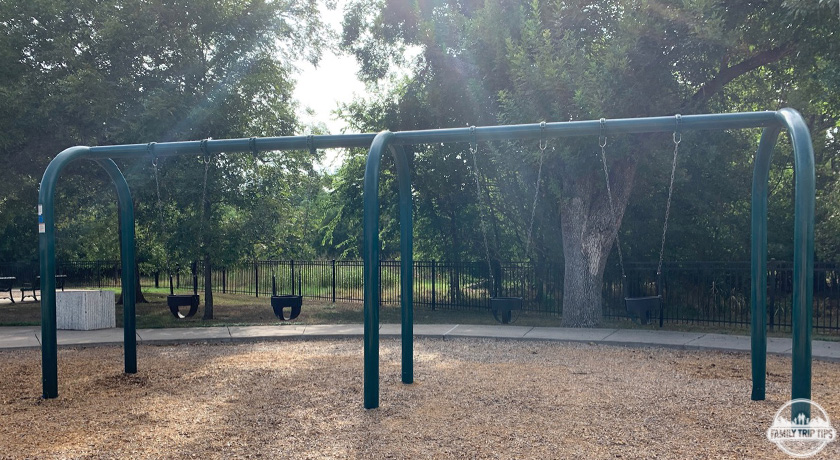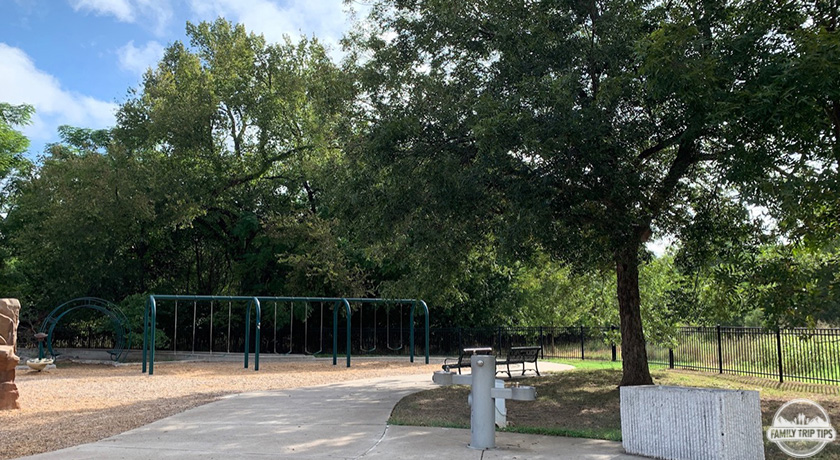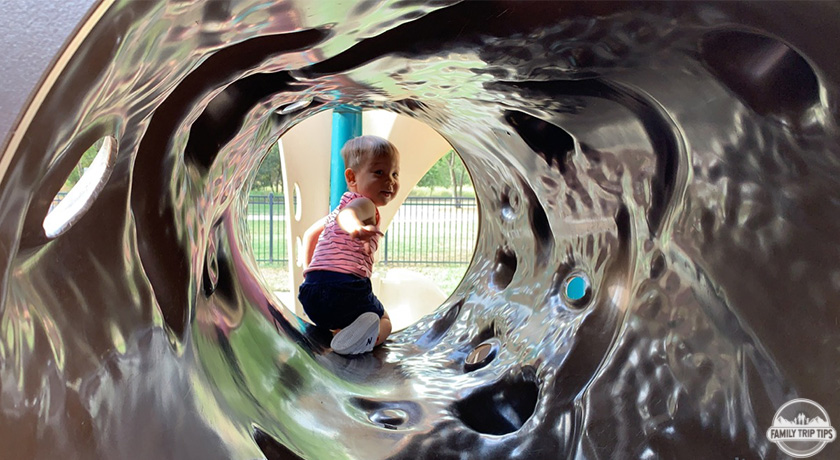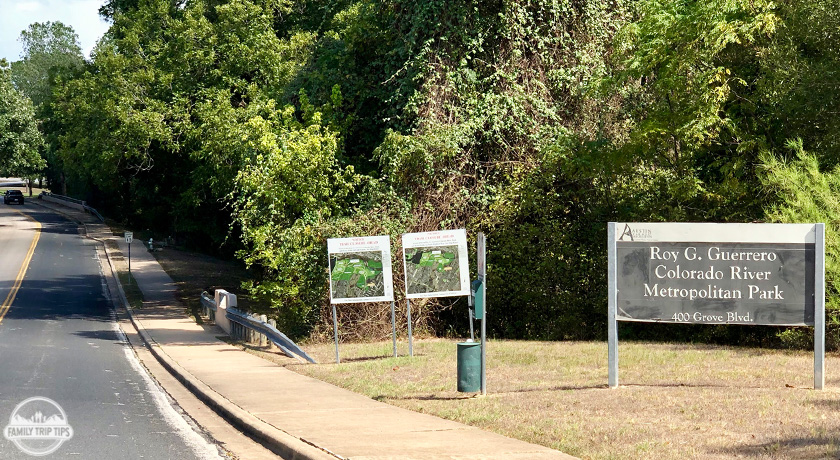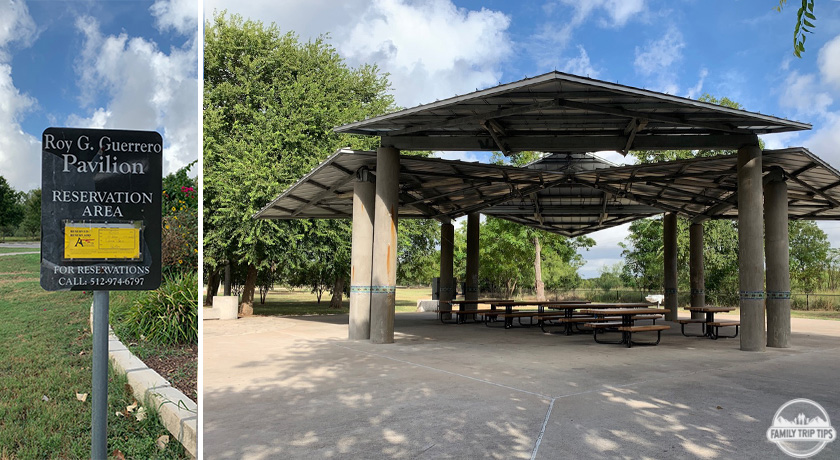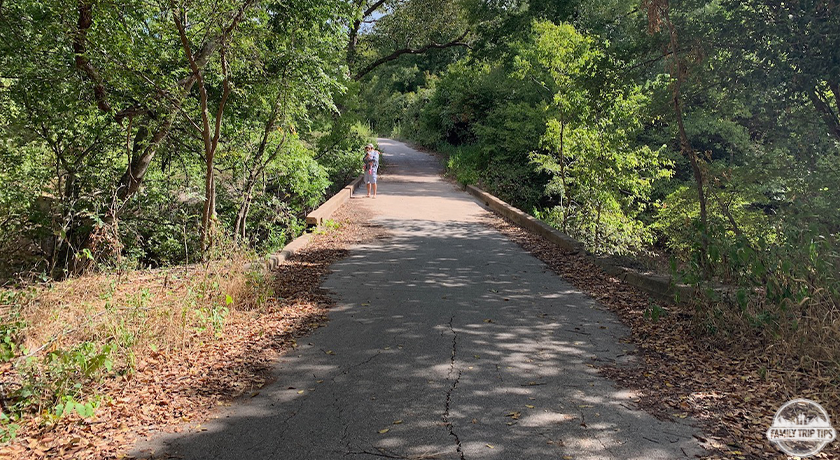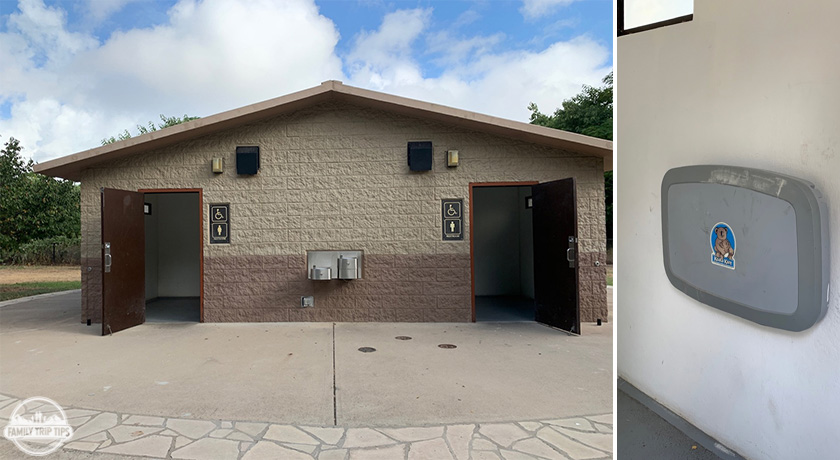 Features
Family-Friendly Features
---
Park Features
---
Our overall family-friendliness score:
BABY-FRIENDLY

TODDLER-FRIENDLY

OLDER KID-FRIENDLY

OVERALL FAMILY-FRIENDLY FEATURES

UNIQUE ASPECTS
Star ranking definitions:

: Not for kids

: There are better options

: Not bad, kids had fun

: Worth the trip

: Amazing, a must-do with kids
BABY-FRIENDLY: Baby can do more than just sit in a stroller or be carried around
TODDLER-FRIENDLY: Things are toddler level; designed for toddlers
OLDER KID-FRIENDLY: Things are meant for older kids
AMENITIES: General family-friendly features
UNIQUE ASPECTS: Wow factor
Map
Where to park:
To access the playground, make the first right after you enter the park and take the loop to a parking lot. You will see the playground and a pavilion. Unfortunately, they do not have signs to point you in the right direction.
What is modern day Roy G. Guerrero Colorado River Metro Park was once a dairy farm and was at risk twice of disappearing in favor of reusing the land to develop sports stadiums. Fortunately, parks and neighborhood advocates shut down those chances and it remains as an expansive park that sits on 363 acres of land where you can do just about everything – softball/baseball, volleyball, field sports, disc golf, picnics and grills, biking, walking trails, and our son's favorite – the playground.
Playground Area Amenities at Roy G. Guerrero Park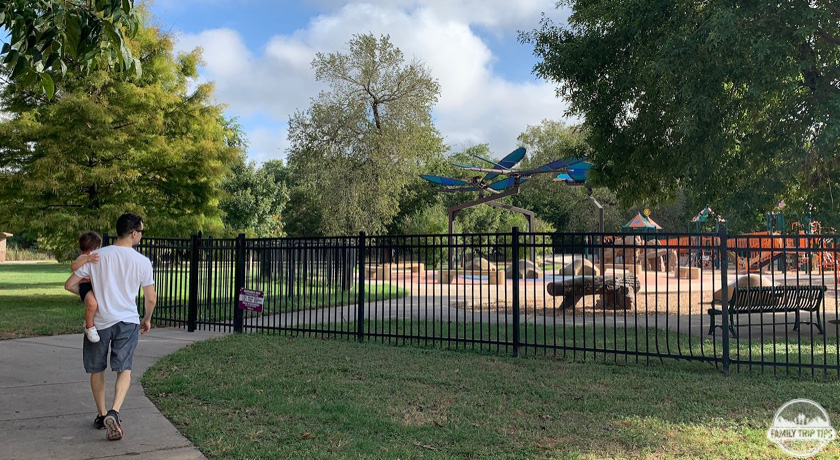 While the park is set-up for a lot of outdoor activities and fun, we focused primarily on the awesome playground. The playground area is entirely gated and there are 2 entrances with a top pull latch lock that's fairly high so you don't have to worry about your kids running off. Also, it does not have a large tarp or other covering to provide shade over the playground but is surrounded by a lot of trees that depending on the time of day does provide shade. There's also a bathroom on-site with 2 sets of water fountains and trash cans. There are two playground structures: one smaller built for toddlers and a second one with more obstacles, larger climbing walls, and slides. We started taking my son here when he was one year old and the smaller playground and baby swings were perfect for him.
Toddler Playground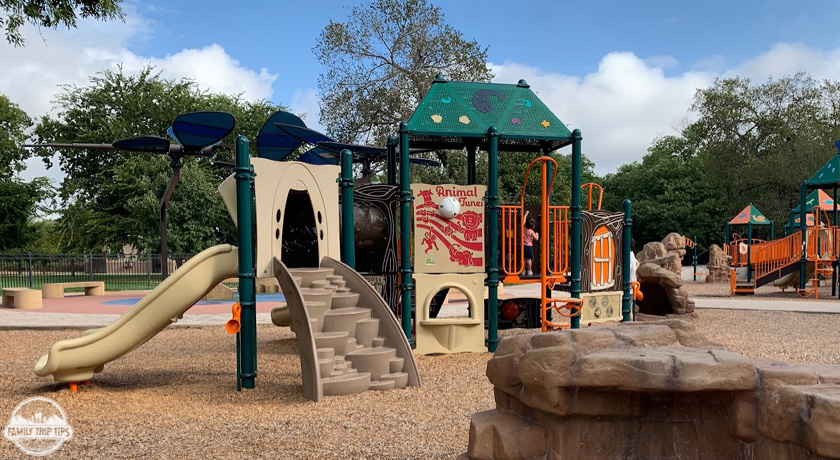 The toddler-size playground features 1 slide, 1 double slide, a climbing tunnel, 2 climbing structures, and one step-up stairway in addition to mini nature and animal-themed features in and under the playground. Next to it are 4 swings suited for babies and toddlers with some other climbing rock features and benches to sit on.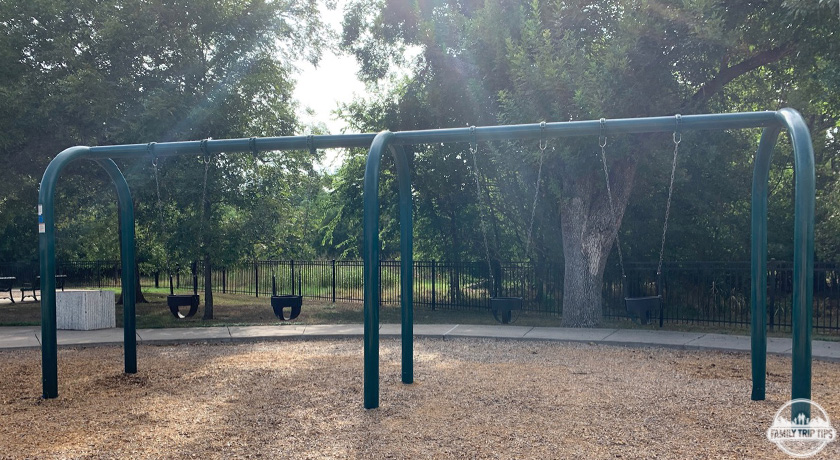 We started taking my son here when he was 1 and he primarily played on this playground; more recently (he's now 2), he's played on the larger playground structure but will still primarily stick to the toddler size one and really enjoys the baby swings. I'm guessing because bigger kids will run back and forth on the larger playground and he feels more comfortable on the smaller one.
Larger Playground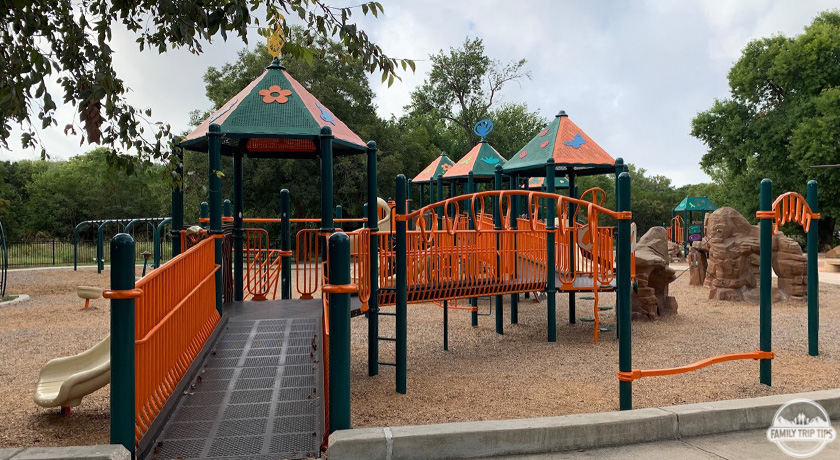 The larger playground features 4 slides, bridges, several climbing and obstacle structures (view pictures for reference), 6 swings, balance feature, 2 teacup-like spinners, and nature-themed features through-out and under the playground. This side of the playground also has more faux-rock features, perfect for climbing or hide and seek.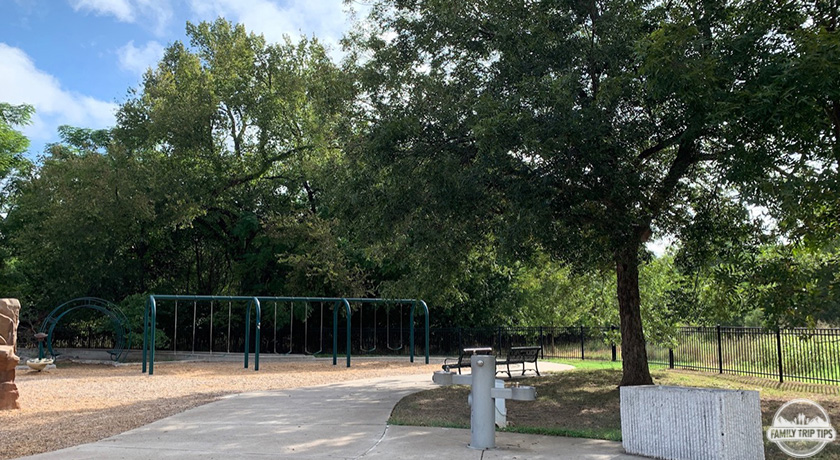 What's really nice about this playground is that it's large enough for both big and small kids to play without the constant worry of someone running into one another.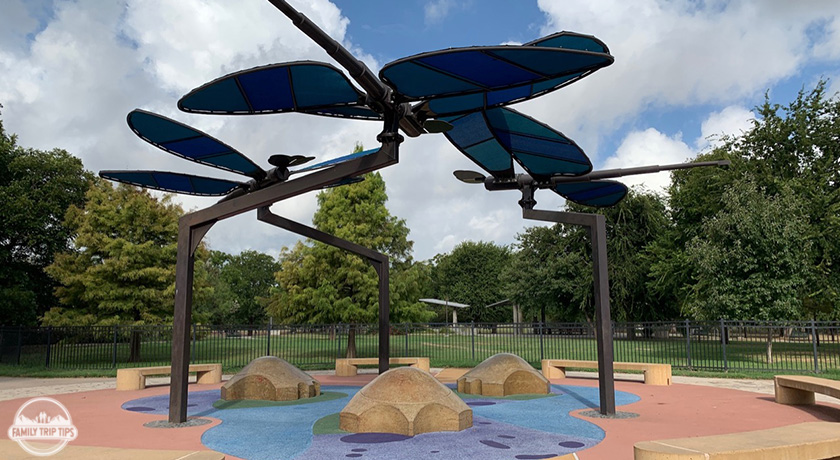 In the center of the playground area has 3 large dragon-fly sculptures with 3 mounds made for climbing (that's my guess anyway) on squishy pad flooring. However, the playground area itself has mulch.
Restrooms at Roy G. Guerrero Park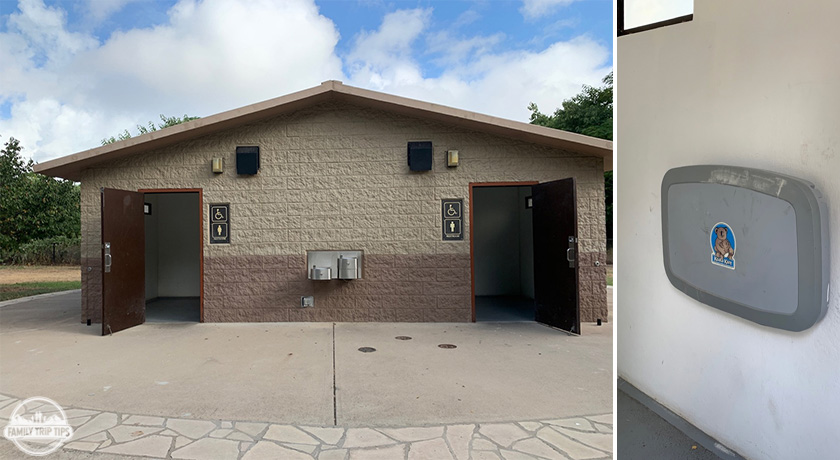 There is a separate men's and women's restroom close by the playground with a water fountain. Be mindful that this is a city park, so it's not going to be the cleanest bathroom and does not have hand-soap. While it does have a diaper changing station, there is only one located in the men's restroom and not an additional one in the women's restroom. Also, it did have toilet paper stocked, but not paper towels for your hands. (*Tip: Bring your own hand soap or hand sanitizer and paper towels. If you need to change your baby's diaper, bring your own diaper pad or change your baby in your car like we did)
Roy G. Guerrero Pavilion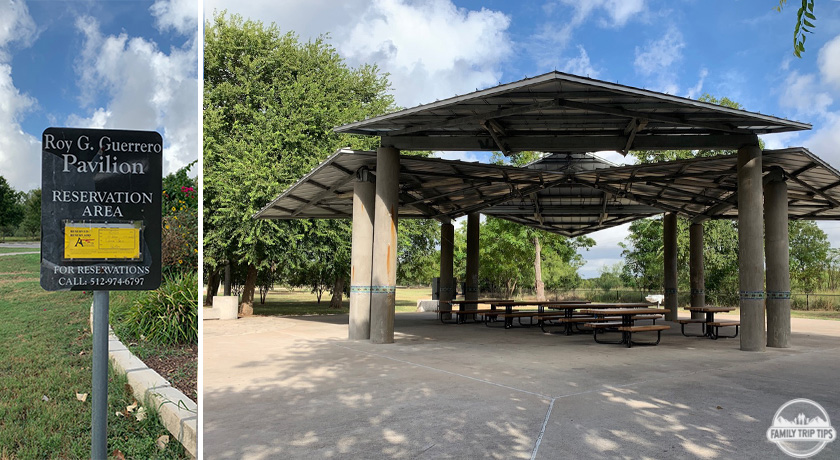 Another great feature of this part of the park is the large pavilion that has 5 picnic tables, grill area, and electrical outlets available for rent. It's a fairly large space and could support a big party.
Other Tips for the Playground at Roy G. Guerrero Park:
Nature Trail:
Adjacent to the playground is a paved nature trail – suitable for bikes, strollers, and wagons. We haven't walked it in its entirety but check back in the future for updates (i.e. length). We've also been told people have taken this trail to get to a "secret" beach along the Colorado River. We're going to search for it in the future.
Bottom Line: Is the playground at Roy G. Guerrero Park a Good Place to Take the Kids?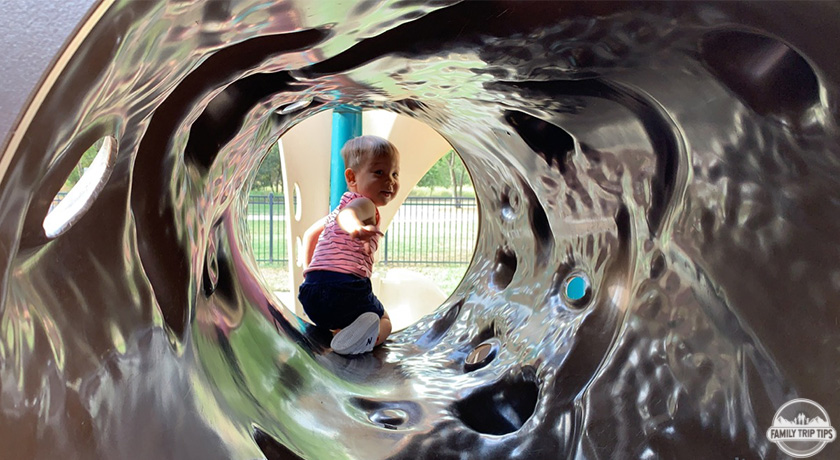 Yes, yes, and yes! We regard the Roy G. Guerrero Park playground a south/east Austin gem. It's a really nice playground with multiple features that don't get overly crowded and we haven't even checked out the entire park!
Virtual Tour:
If you're still curious about this park, here's virtual tour video done by the Austin Parks Foundation: