710 W. Cesar Chavez St., Austin, TX 78701
---
---
Photos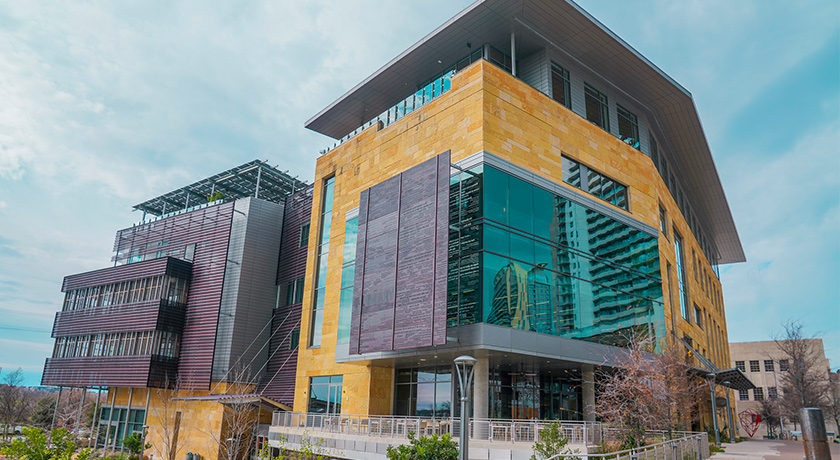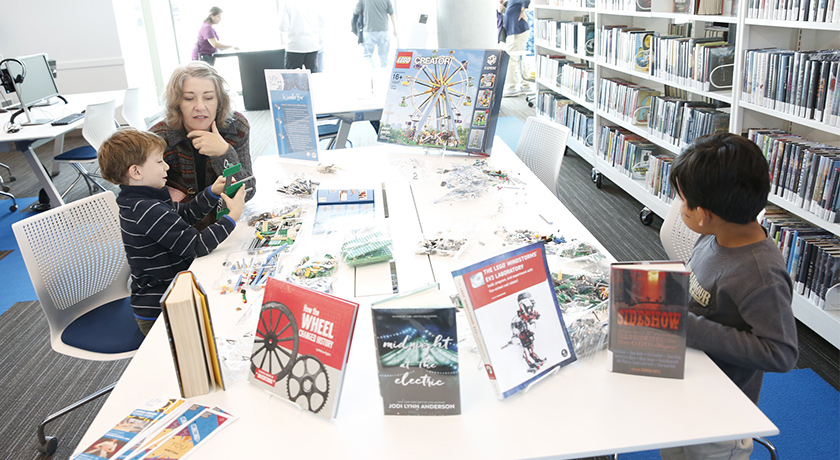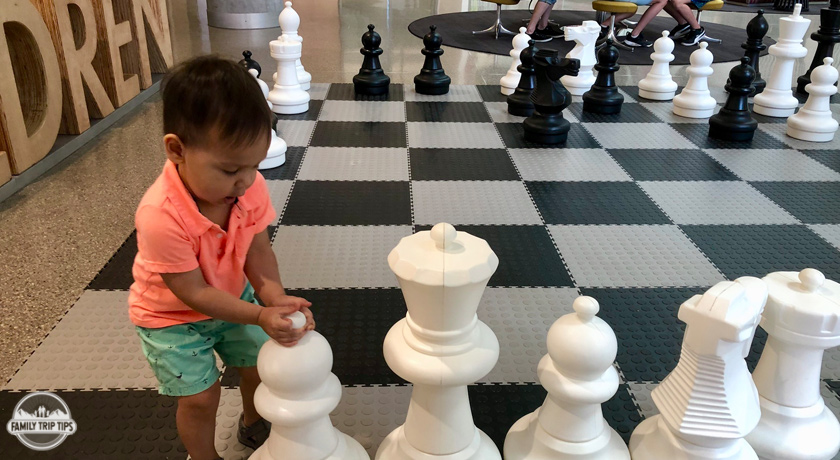 Family-friendly Features
---
Our overall family-friendliness score:
BABY-FRIENDLY

TODDLER-FRIENDLY

OLDER KID-FRIENDLY

OVERALL FAMILY-FRIENDLY FEATURES

UNIQUE ASPECTS
Star ranking definitions:

: Not for kids

: There are better options

: Not bad, kids had fun

: Worth the trip

: Amazing, a must-do with kids
BABY-FRIENDLY: Baby can do more than just sit in a stroller or be carried around
TODDLER-FRIENDLY: Things are toddler level; designed for toddlers
OLDER KID-FRIENDLY: Things are meant for older kids
AMENITIES: General family-friendly features
UNIQUE ASPECTS: Wow factor
About the Central Library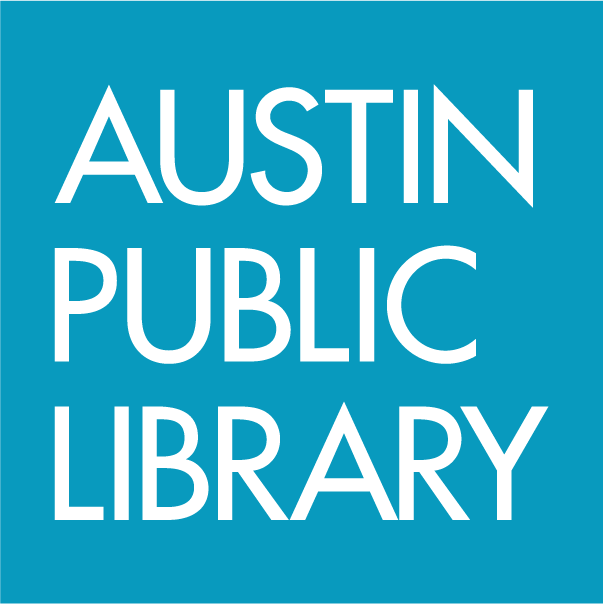 Older Austinites remember the "old" central library as the John Henry Faulk Library on Guadalupe, but now Austin has welcomed a new, more modern and technology-focused Central Library on Cesar Chavez that opened in October 2017. It houses more than just books and movies; electronic devices such as Macbooks, Chromebooks, HP tablets and AfterSchool Edge devices are available for check-out, it also offers multiple shared learning rooms that you can reserve, computers for public use, a local seed library, a technology petting zoo, rooftop garden, and an outdoor patio space on the children's floor. Needless to say, this isn't your typical library.
Hours
Sunday 12 PM – 6 PM
Monday – Thursday 10 AM – 9 PM
Friday – Saturday 10 AM – 6 PM
Parking at the Central Library – Car and Bike
While the Austin Central Library has 2 levels of underground parking (entrance is on West Avenue), they do NOT validate parking. It is free up to the first hour but then you have to pay the following rates:
Parking Rates
$0.00 0 up to 1 hour
$5.00 Over 1 hour up to 2 hours
$9.00 Over 2 hours up to 4 hours
$11.00 Over 4 hours up to 7 hours
$13.00 Over 7 hours up to 10 hours
$15.00 Over 10 hours up to 12 hours
$30.00 Over 12 hours
If the parking lot is full or you don't want to pay the garage rates, there is some metered street parking available surrounding the library. However, it can be challenging to find parking since the library is right by the Seaholm District that has shopping, restaurants, and residences. If you're biking, the Ann and Roy Butler Hike and Bike Trail and the Lance Armstrong paths connect to the Central Library. Additionally, you'll find lots of places to park your bike around the library and a bike corral on the lower level. Look for the large metallic silver bike on the outside.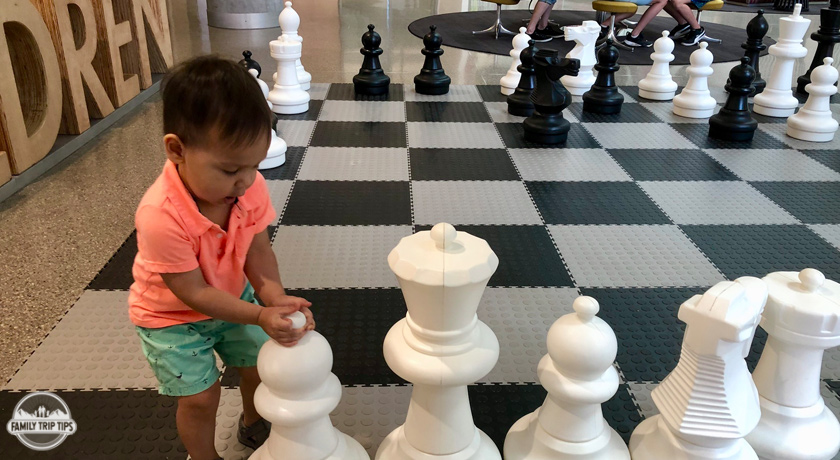 Children's Floor – Located on the 3rd Floor
After entering the library, you can take the stairs or the elevator to the third floor to reach the children's books. If you're exiting the elevator, the room on the left side is dedicated to teens while the larger room on the right is dedicated to young children. We enjoyed the bright, natural light and our toddler really took in the sights and sounds – the large red clock on the wall, the large chess game board outside of the room, and the display of puppets from old Literature Live! shows.
Family Bathrooms at the Central Library
There are bathrooms located right outside the children's room and there are family bathrooms inside that have a diaper changing station and stepping stools for kids to wash their hands. One thing I wish they would add to the family bathrooms are hooks to hang purses and/or diaper bags.
One note about bathrooms – I found the bathrooms on other floors were not family-friendly. No baby changing station, no hooks for diaper bags, and no stools for reaching the faucets. If you need any of that, make sure you go to the bathrooms on the third floor.
Things to Do with Kids at the Central Library
Our absolute favorite thing about the Central Library is the environment it provides to cuddle with your kids and read books. There's plenty of places and seating inside but the Central Library boasts a children's porch that is completely screened in with additional seating that overlooks Town Lake (or Lady Bird Lake, sorry, I just can't get used to calling it that). You can also check-out binoculars from the Children's Information desk to look out over the city and the lake.
The outdoor patio off the children's floor has ample seating, outdoor ceiling fans, and multiple sizes and color wheels for kids to play with.
Kid-Friendly Events and Classes at the Central Library
Austin public libraries have a variety of events suited for babies, toddlers, and older kids – while most of them are storytimes (especially for the younger kids) they also have playtimes with toys, crafts and arts hour, classes, music and dance, and other special events. I also really appreciate the library's efforts to offer storytime in multiple languages such as Spanish, Japanese, French, and Chinese Mandarin. You can search for them here.
Kid-Oriented Story Times:
For young children, you can find 4 types of storytime for babies up to 5 years old: Books and Babies, Toddler Storytime, Preschool Storytime, and All Ages Storytime. All of them overlap in terms of what they feature with slight program variations based on age. Please note that not all library locations will host all 4 types of storytimes – please refer to the event page link above for upcoming events and locations. Additionally, since these events can get crowded fast, show up early to grab a good spot and some locations require free tickets for admittance.
Books and Babies
One of our favorite things to do with our kids when they were babies was to take them to Books and Babies – which is storytime for babies 0-18 months. They include short stories that sometimes includes songs, rhymes, and playtime for both babies and parents.
Toddler Storytime
Toddler storytime program is designed for toddlers aged 18 months to 3 years – but still have similar story elements as other storytime programs such as songs, fingerplays, and games.
Preschool Storytime
Storytime for preschoolers aged 3-5 and their parents featuring stories, songs, fingerplays, rhymes, and crafts.
All Ages Storytime
The All Ages Storytime is designed for kids age 5 and under – but also features short stories, songs, fingerplays, rhymes, crafts, and/or playtime.
Literature Live!
The Austin library also has Literature Live! – their own puppetry and storytelling troupe. Watch as puppeteers bring stories to life through puppetry, storytelling, song, and movement. The recommended age is 4 and up. Find the next puppet show here. You can also see puppets from previous shows on display on the 3rd floor next to the Children's room.
Bottom Line: Is the Central Library a Good Place to Take the Kids?
Yes! Even if you go when there's not an event, it's a great place for little ones to explore. You can easily spend hours there. I highly recommend packing snacks, drinks, and some coloring utensils and coloring paper if you need to check-out and read some books yourself.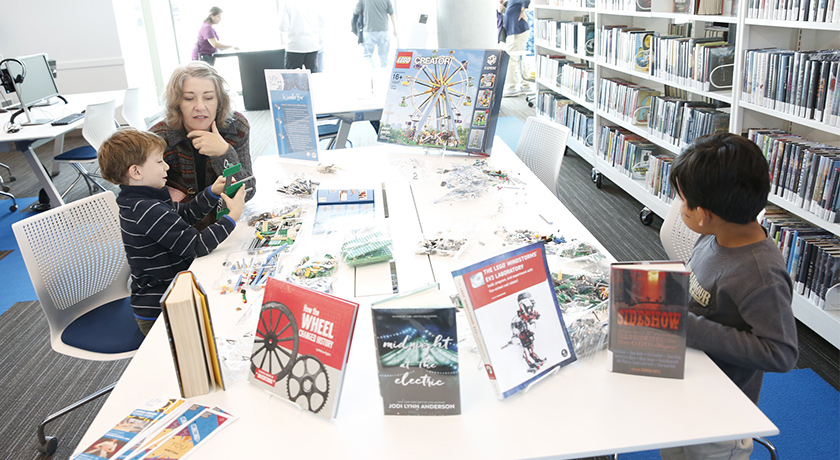 Photo credit: Austin Public Library
Children-related FAQs – Austin Public Library
How old do you have to be to apply for a library card?

Austin residences and their kids (under 18) can apply for a Youth Library Card for free as long as a parent or guardian co-signs for the card.

Are strollers allowed at the Central Library?

While strollers are allowed, they do have a dedicated stroller parking area outside the children's main library room for events. However, we have taken our small stroller into the main room during non-events and didn't have an issue.

Is there a dedicated nursing room for moms who want to breastfeed their babies?

I didn't see one, but there are plenty of quiet places to nurse a baby. I've personally nursed my baby in a quiet corner and in a (room that I booked) unoccupied open shared learning room.

Is there a place to buy food and beverages at the Central Library?

The Central Library has vending machines located on the 2nd floor in addition to a restaurant and cafe called the Cookbook that's also on the main floor. Cookbook also operates a coffee cart that has drip coffee and pastries on the rooftop garden located on the 6th floor.