5207 Brodie Ln, Austin, TX 78745
---
---
Photos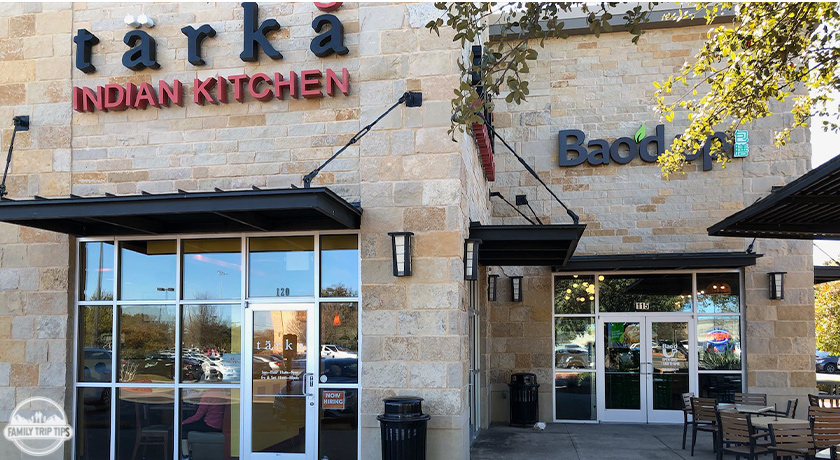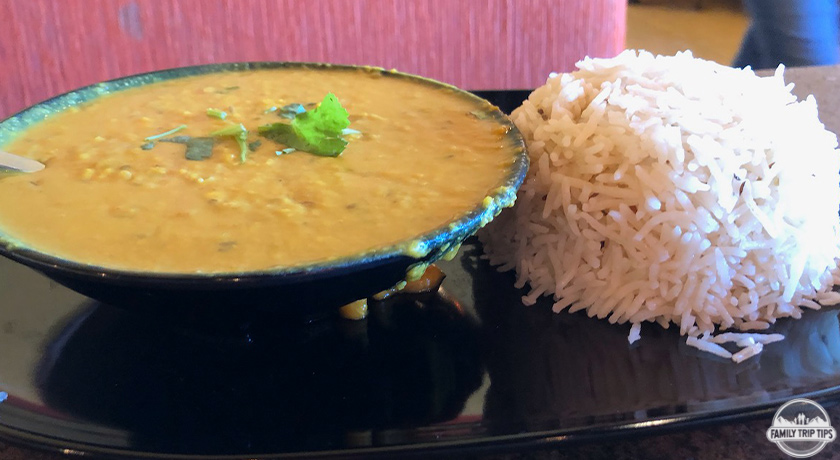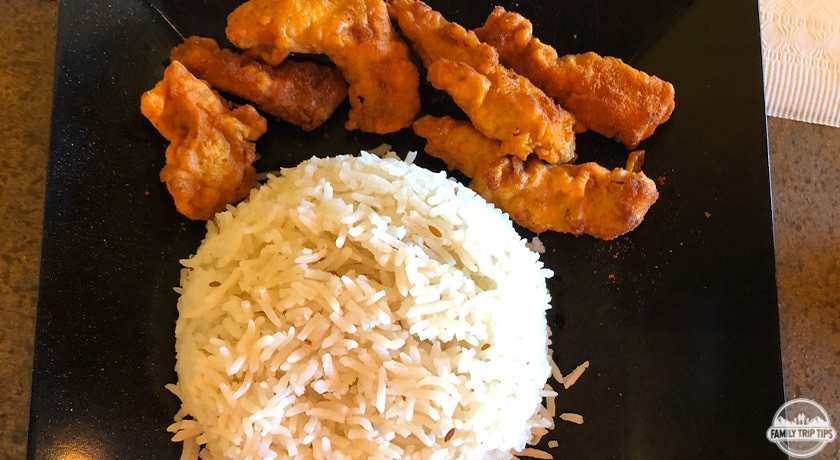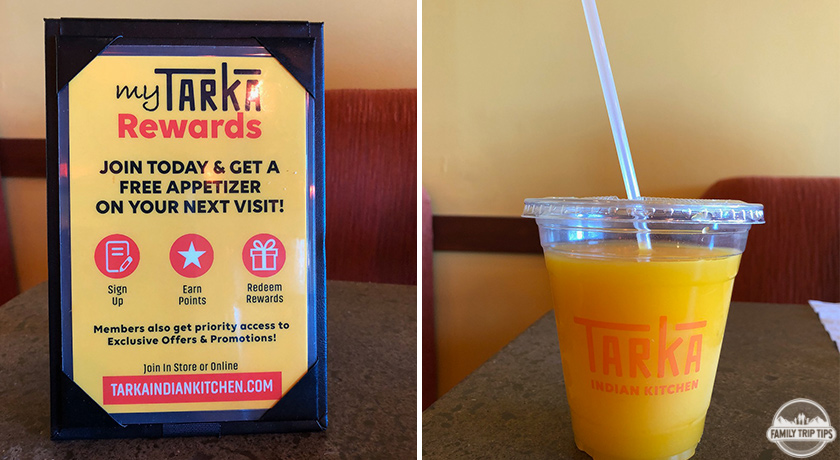 Features
Family-Friendly Features
---
Our overall family-friendliness score:
BABY-FRIENDLY

TODDLER-FRIENDLY

OLDER KID-FRIENDLY

OVERALL FAMILY-FRIENDLY FEATURES

UNIQUE ASPECTS
Star ranking definitions:

: Not for kids

: There are better options

: Not bad, kids had fun

: Worth the trip

: Amazing, a must-do with kids
BABY-FRIENDLY: Baby can do more than just sit in a stroller or be carried around
TODDLER-FRIENDLY: Things are toddler level; designed for toddlers
OLDER KID-FRIENDLY: Things are meant for older kids
AMENITIES: General family-friendly features
UNIQUE ASPECTS: Wow factor
Map
The food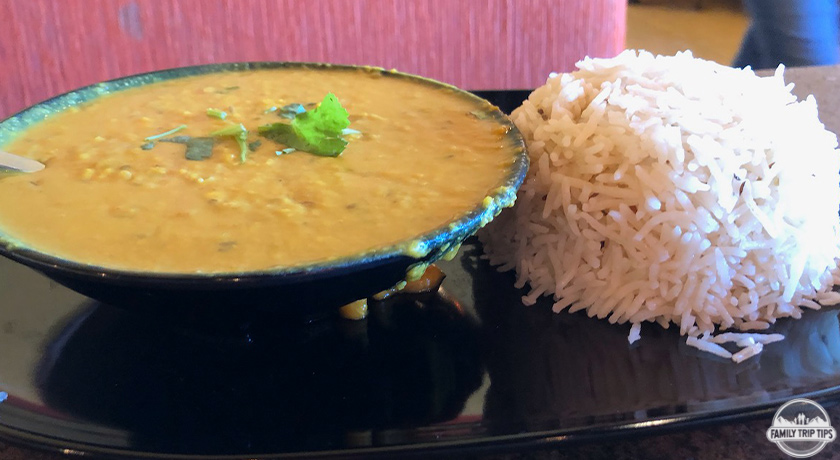 We found Tarka Sunset Valley to be a solid option when we're feeling like eating Indian food (obviously!), eating vegetarian or vegan, and wanting something fast but still relatively healthy with good ingredients. It should be noted that Tarka offers many dishes with meat like Indian food staple tikka masala (we love it with chicken) but our family happens to be shifting toward more of a vegan diet.
Our favorite vegan dishes at Tarka are the coconut curry with vegetables and the Tarka daal. Both are flavorful and filling with rice or naan.
Kids' Menu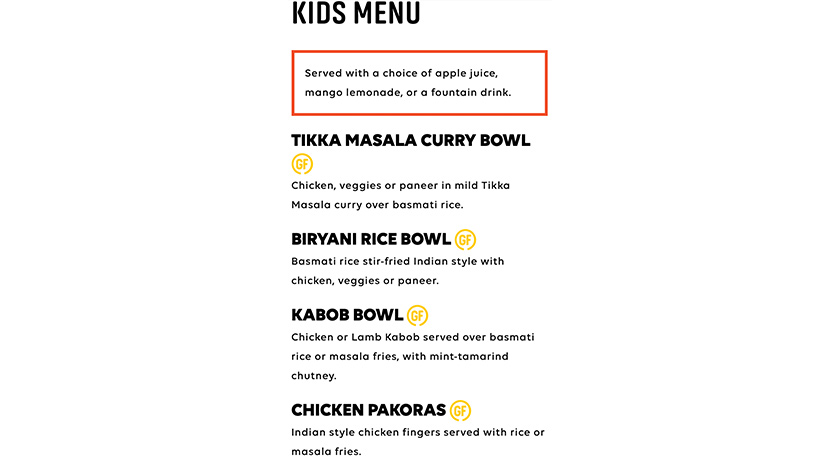 The kids' menu is small at Tarka, with only four dishes offered along with the choice of apple juice, mango lemonade, or a fountain drink. We found the chicken pakoras to be similar to chicken tenders and our kiddo liked them, but we noted a particular saltiness. Overall, there are many better restaurant options if kid-friendly dishes are your main priority, but we like that other options on the menu could be decent for kiddos as well, such as kabobs.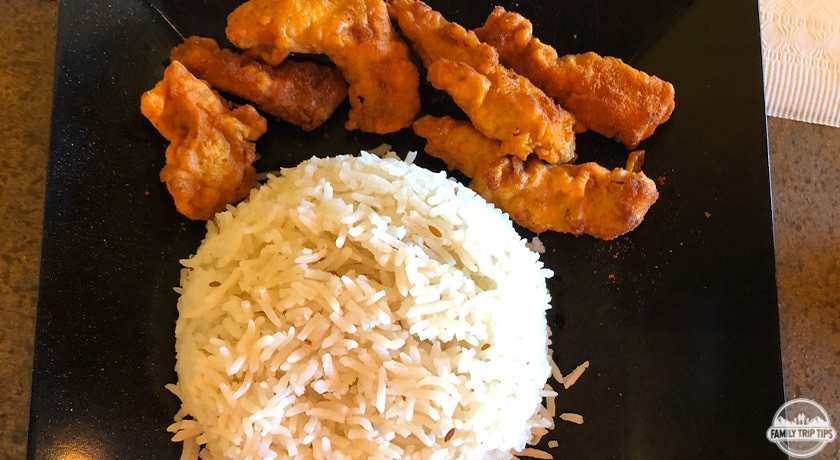 Bottom Line: Is Tarka Indian Kitchen Sunset Valley a Good Place to Take the Kids?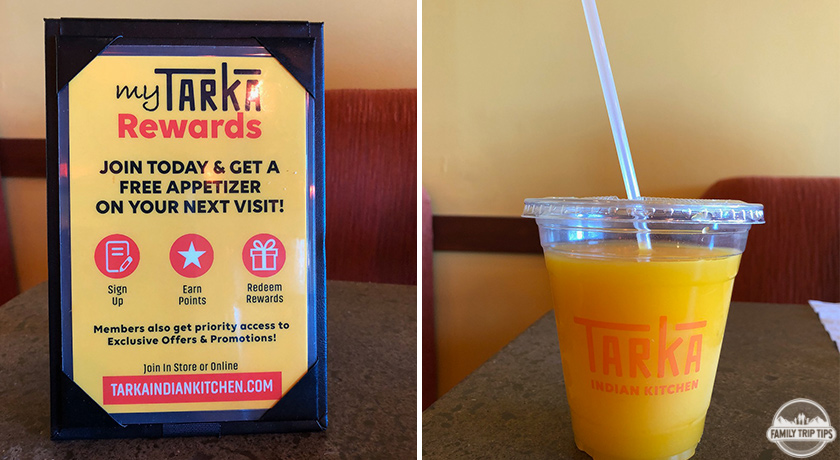 Tarka Indian Kitchen probably isn't going to be a great fit for all families but our two and a half-year-old enjoyed rice, naan, chicken pakoras, and mango lemonade. We think that if you're looking for healthy Indian food options and/or vegetarian and vegan options, Tarka is a good and fast restaurant to try. Their Tarka Rewards program, similar to rewards programs at many other restaurants, is also helpful.