8011 Beckett Rd, Austin, TX 78749
---
Photos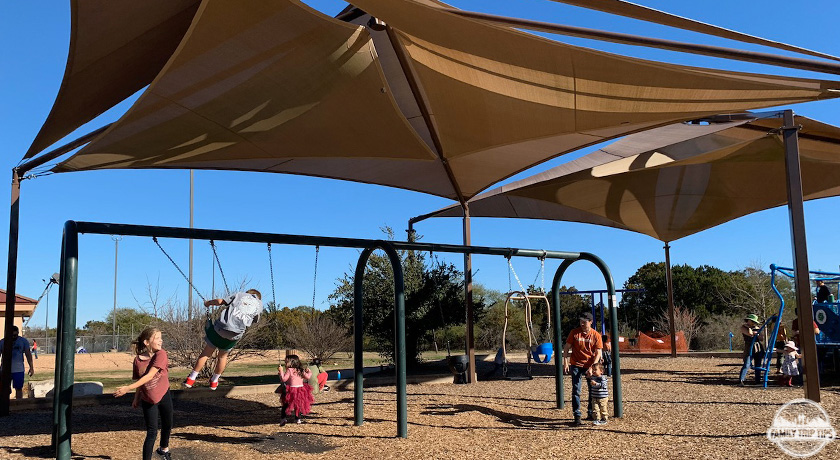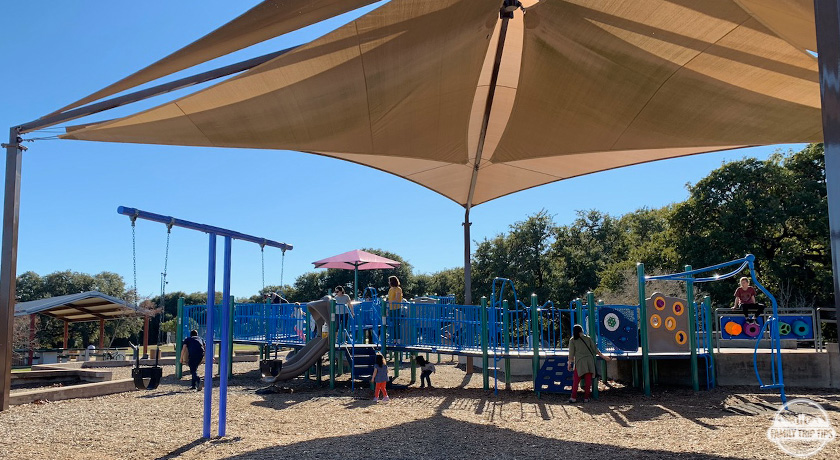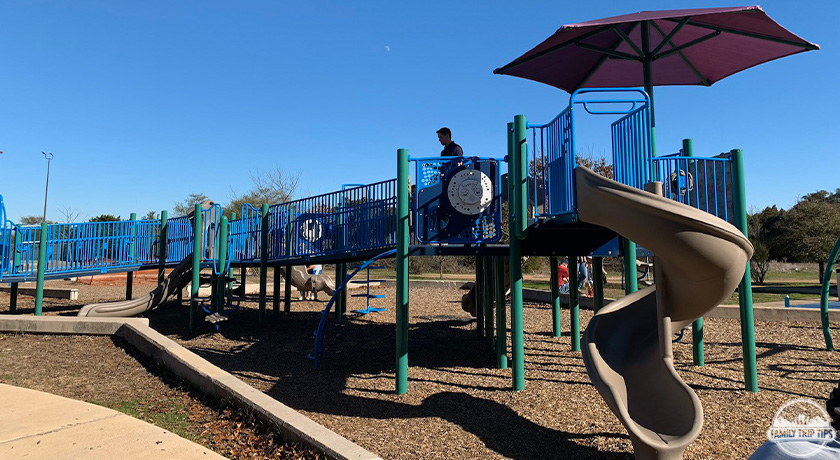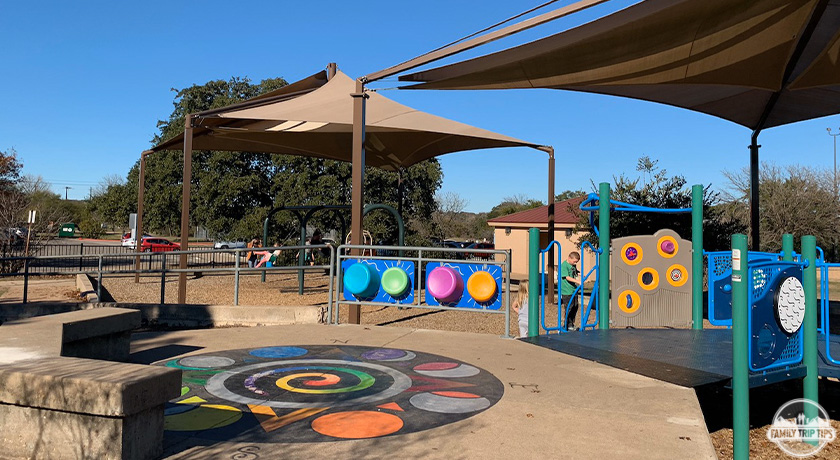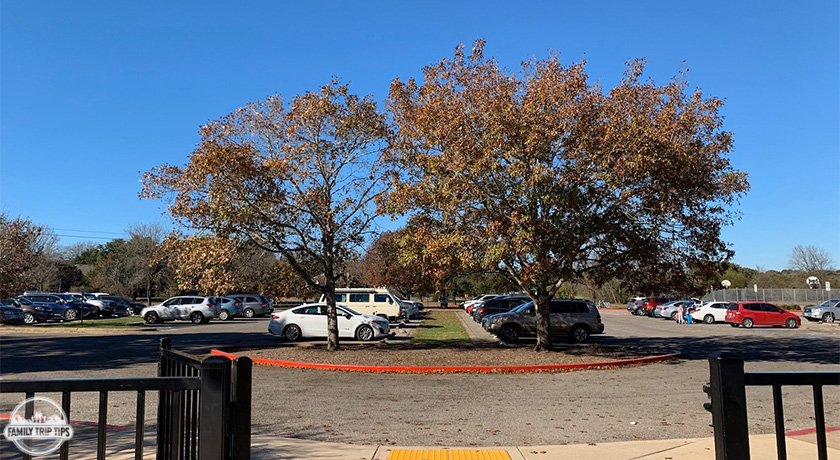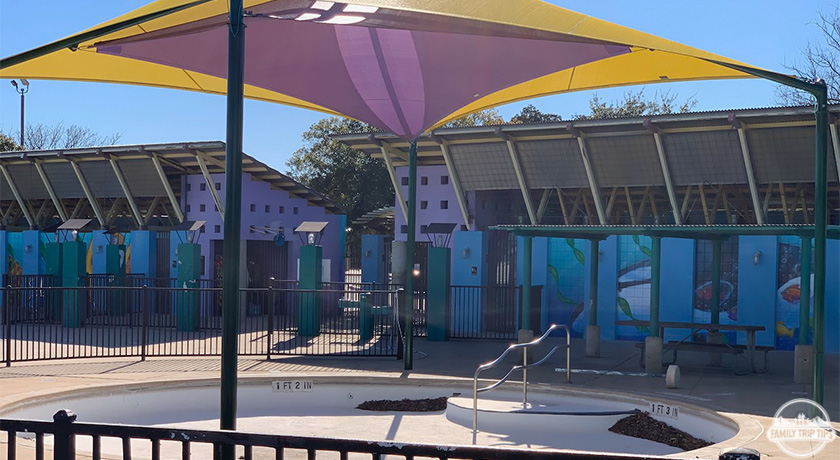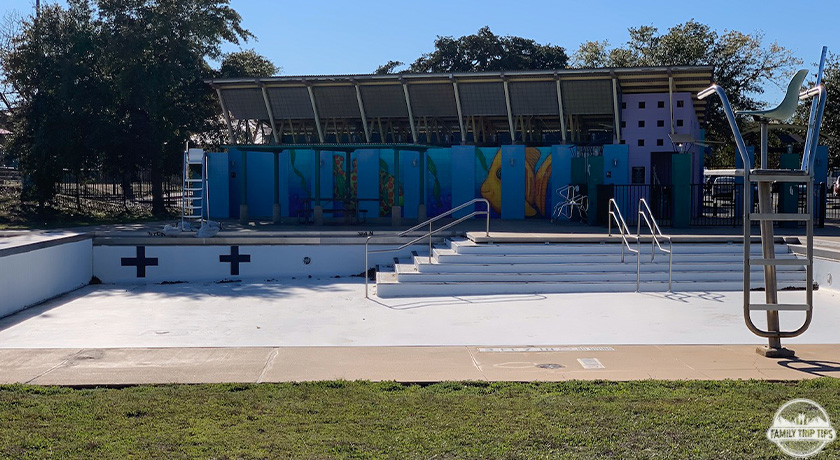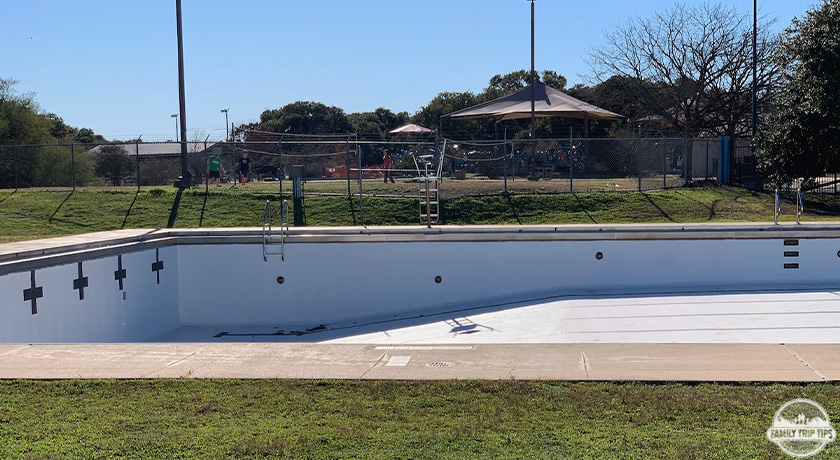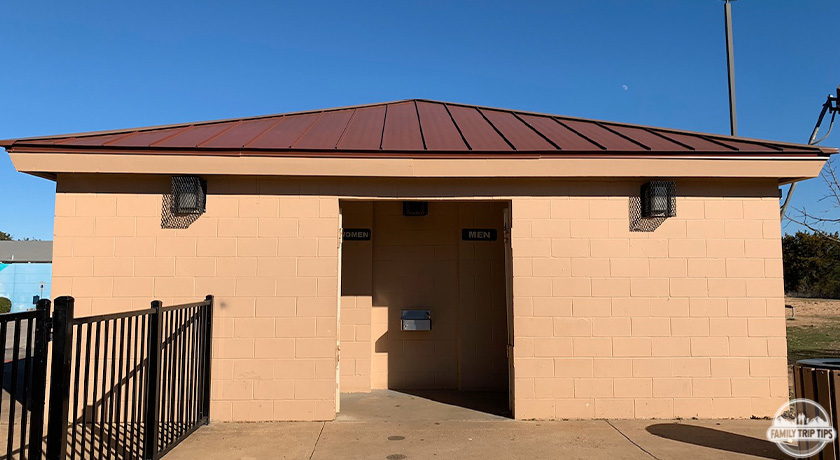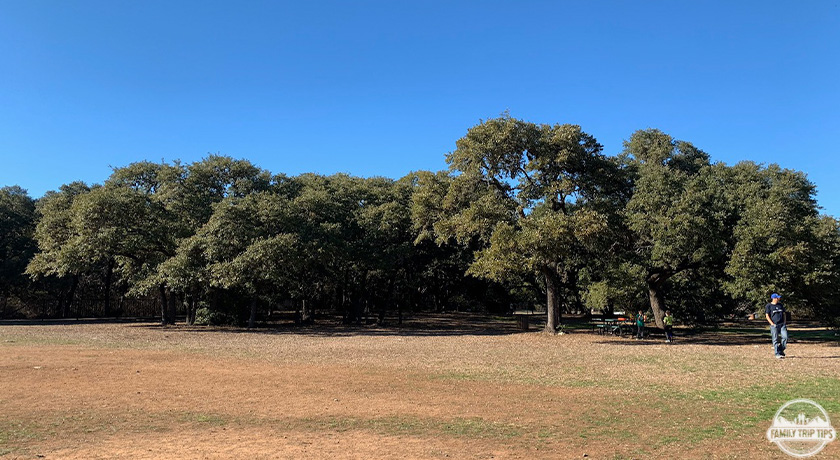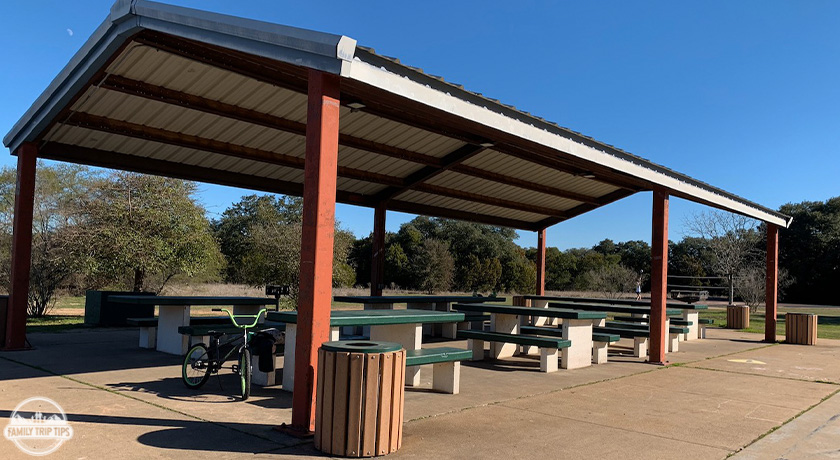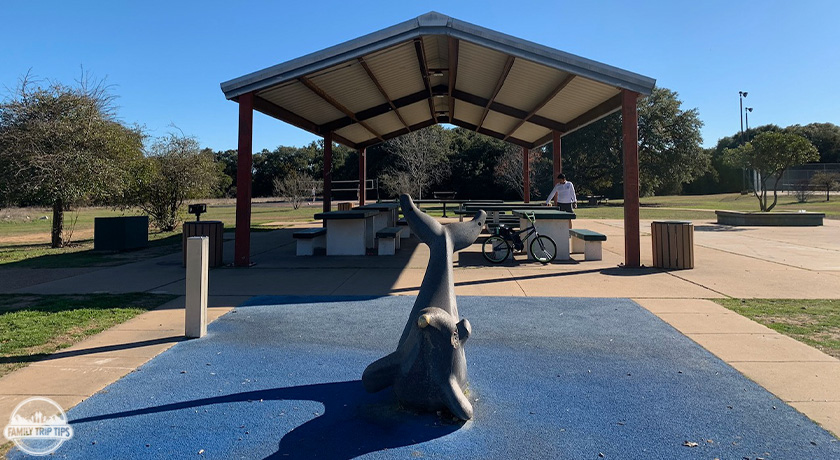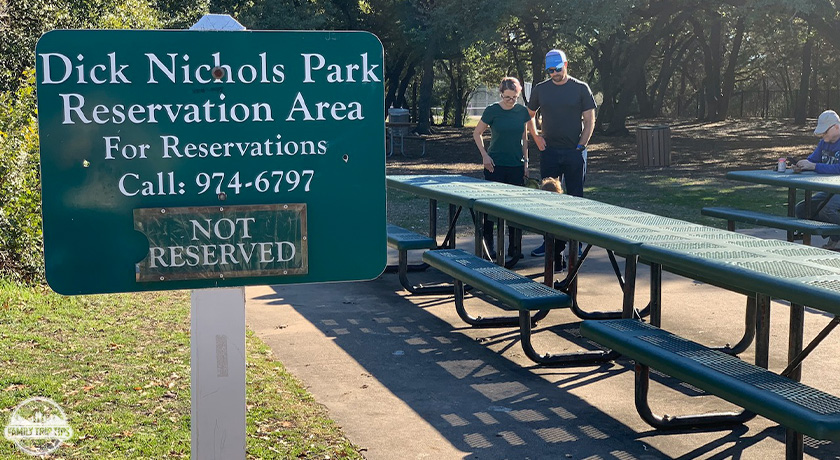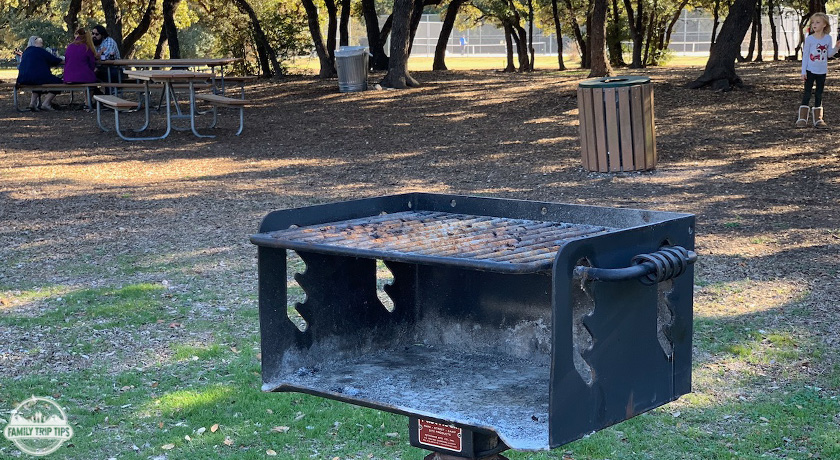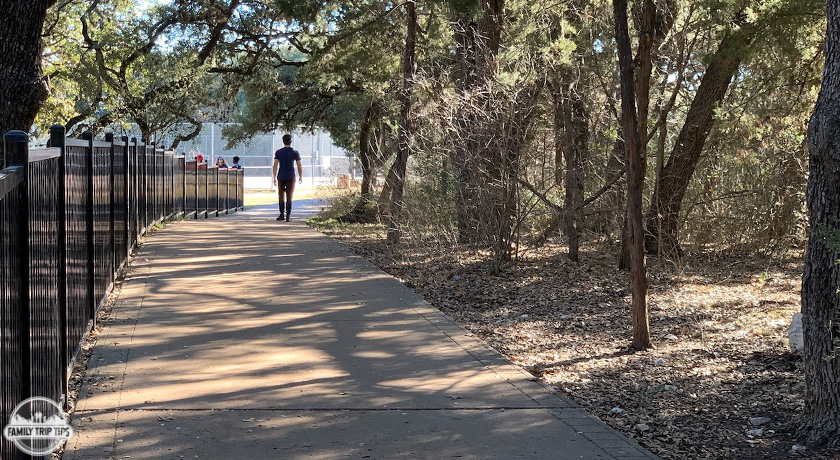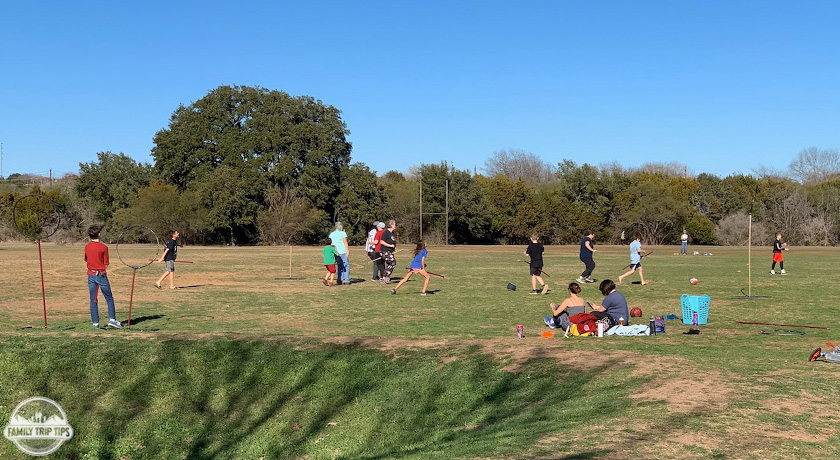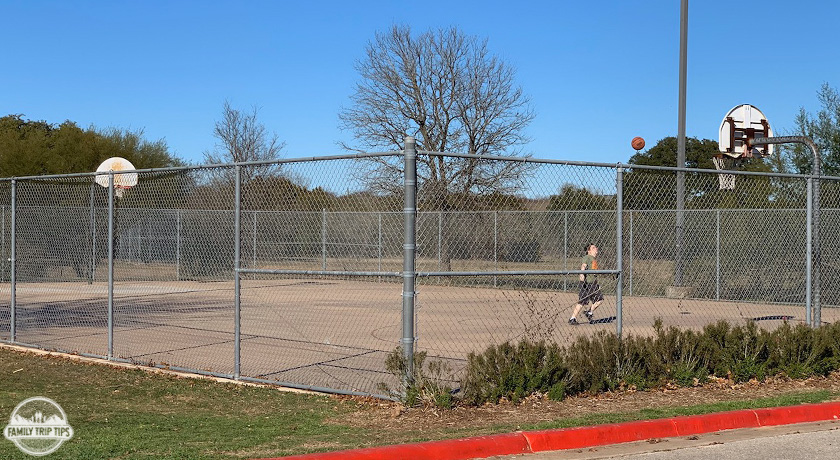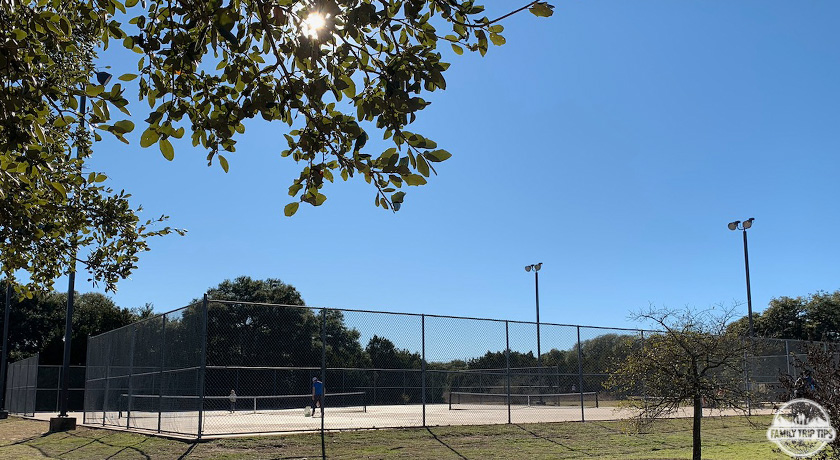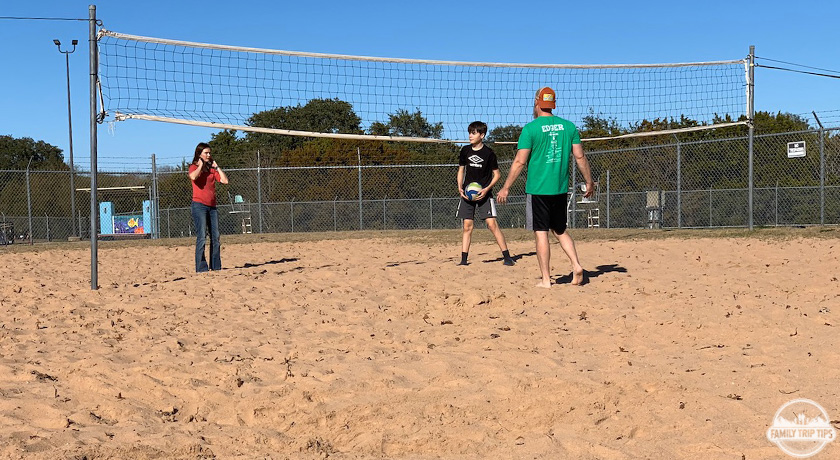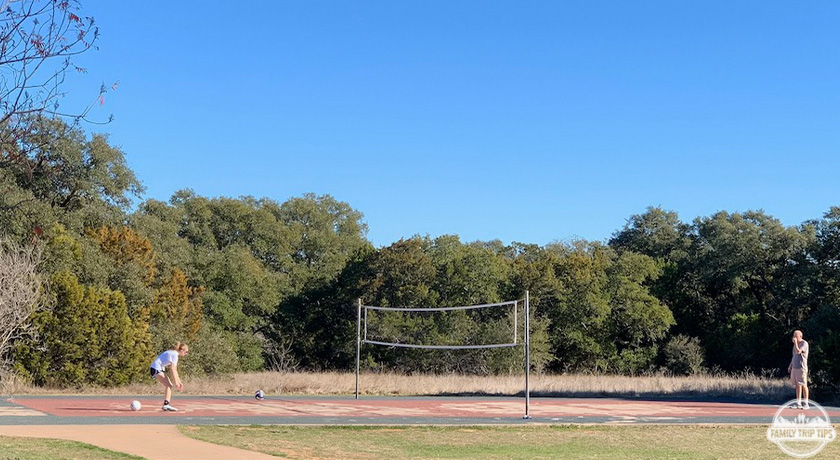 Features
Family-Friendly Features
---
Park Features
---
Our overall family-friendliness score:
BABY-FRIENDLY

TODDLER-FRIENDLY

OLDER KID-FRIENDLY

OVERALL FAMILY-FRIENDLY FEATURES

UNIQUE ASPECTS
Star ranking definitions:

: Not for kids

: There are better options

: Not bad, kids had fun

: Worth the trip

: Amazing, a must-do with kids
BABY-FRIENDLY: Baby can do more than just sit in a stroller or be carried around
TODDLER-FRIENDLY: Things are toddler level; designed for toddlers
OLDER KID-FRIENDLY: Things are meant for older kids
AMENITIES: General family-friendly features
UNIQUE ASPECTS: Wow factor
Summary
We visited Dick Nichol's playground on a warm Saturday morning in January when the pool was closed but the playground was hopping. The park's many rows or parking were nearly at capacity on this beautiful day and all the park's amenities aside from the pool were being used.
Map
Playground at Dick Nichols Park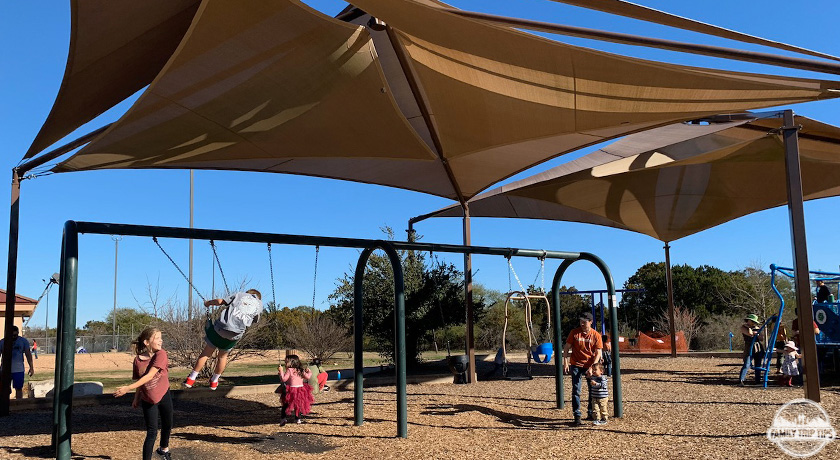 Our 2 and a half-year-old had a blast swinging, sliding and climbing at the playground. The majority of the playground is pretty toddler-friendly with several baby swings, a fairly low-to-the-ground playscape, and a mix of slide heights.
A few things that stood out to us for the younger kiddos:
•There is one baby swing that is attached to a flat seat that a parent can sit on and swing with their little one. Our youngster loved this but it wasn't all that comfortable for me (sitting was nice instead of standing tho) so we switched to one of the regular baby swings.
•There are quite a few interactive elements to the playscape including plastic drums to bang on, things that made noise when spun, cranked, turned, or rotated and a pretty neat interactive music board. Touch a button to change instrument sound from keyboard to guitar to trumpet, or animal sounds and there were buttons to play about 10 different notes.
Older kids seemed to be having a blast on a spinning seat, bigger swings and just generally climbing on the playscape.
The Pools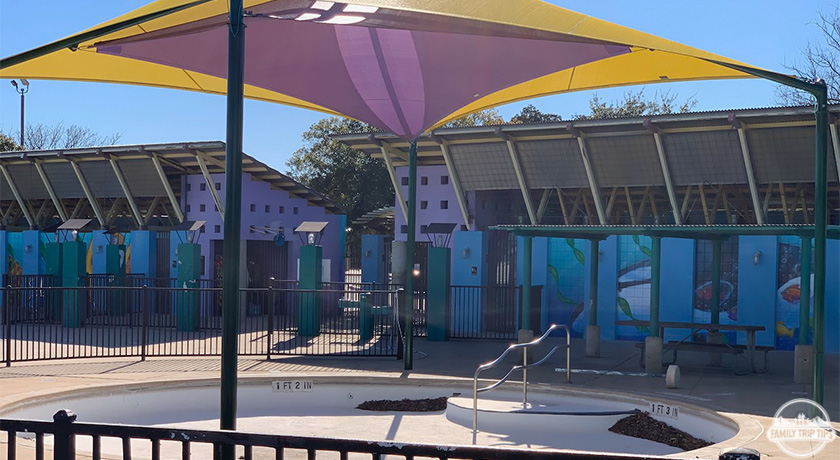 The pools were not open when we visited in January but the facilities look awesome from the outside looking in. There are several lifeguard chairs, lane markers, a deep pool, a medium depth pool, and a wading pool.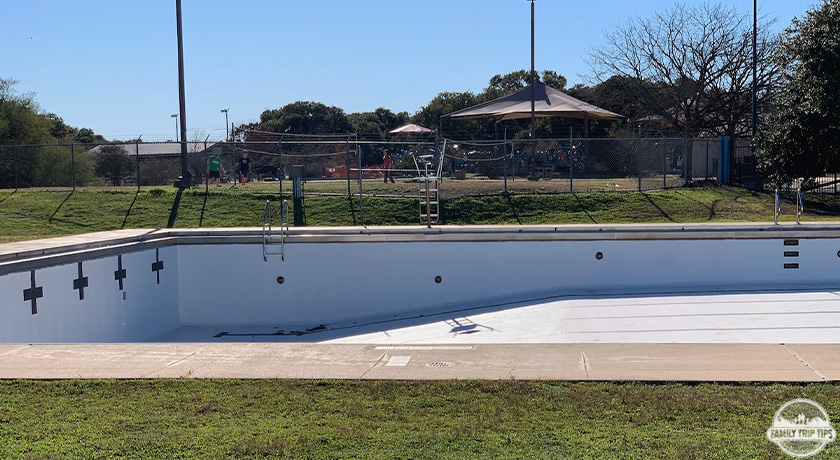 Other things to do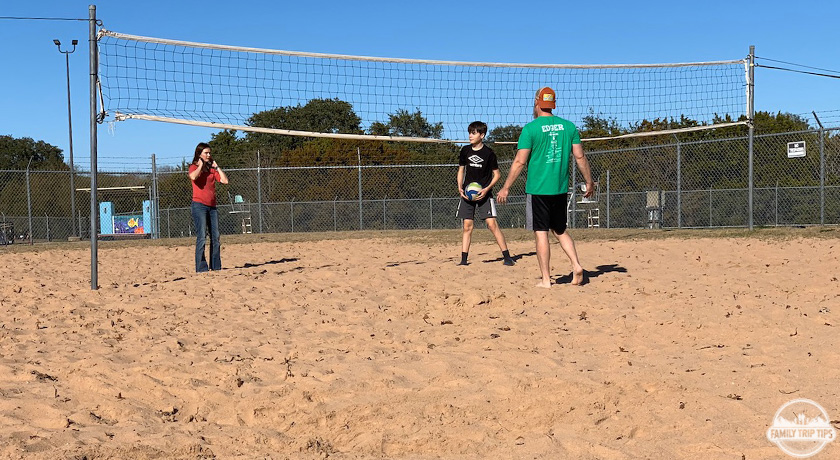 There's definitely a lot to do at Dick Nichol's Park. We were impressed when we saw the sand volleyball courts along with a paved volleyball court. In addition, there is a basketball court, several tennis courts, and plenty of open space to run and play. We happened to get to see a pretty serious Quidditch game being played when we went!
Pavilion / Reservable Space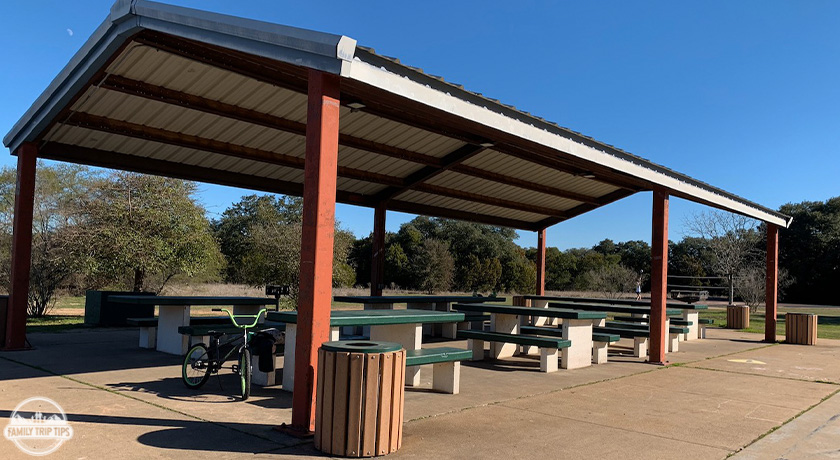 The pavilion is large, covered, has plenty of trash cans and is very convenient to the playground and some of the other fields like for volleyball (both sand and court) and tennis courts.
We thought it was great to see another section of picnic tables in a different section of the park, closer to the parking lot, that indicated it was also reservable. This section does not have a structure covering it but it appears to be shaded most of the day due to all the nearby trees.
Parking
The parking lot is pretty huge with some shaded spots. While those with small cars may appreciate the several rows of compact only spots, we found them slightly annoying as the majority of spots large enough for family vehicles were occupied. Overall, though, there are a lot of parking spots.
Restrooms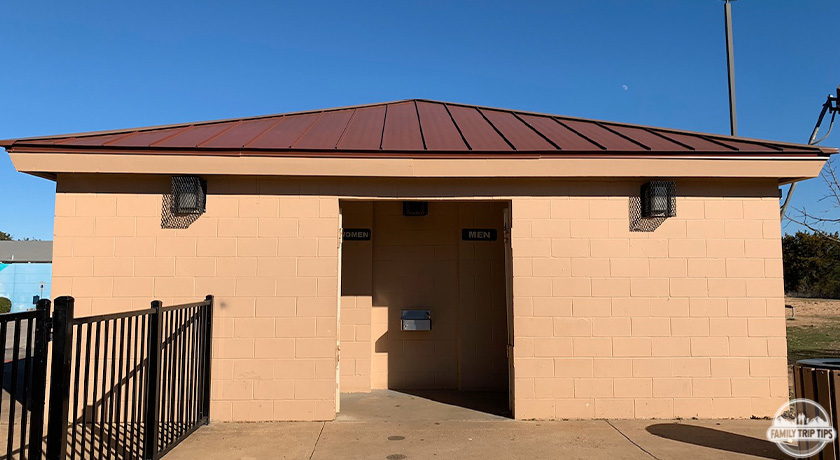 The restrooms were clean and bright. While there was toilet paper, there was no soap and no changing table in either restroom.
Other Tips for the Playing at Dick Nichols District Park
Nature Trail: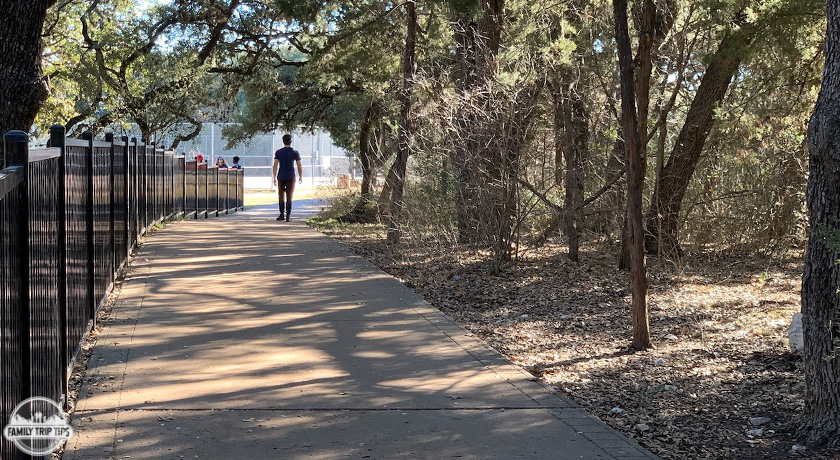 There are several gravel trails around the park but the main attraction that many people were taking advantage of was the paved trail going around the park. We saw everything from strollers and walkers to bikes and rollerbladers taking advantage of the wide and often shaded trail.
Bottom Line: Is Dick Nichols Park and Pool a Good Place to Take the family?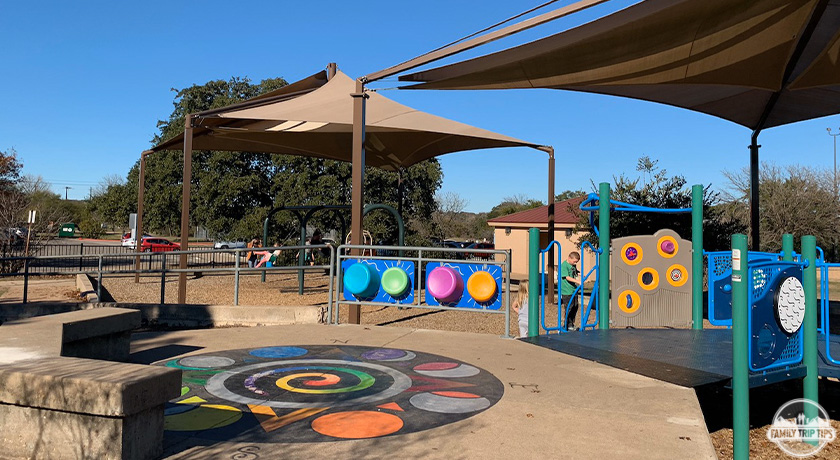 We thought this was a great park for the wide variety that it offered, plentiful parking and great trails. We can't wait to go back in the summer to check out the deep pool (8′), shallow pool (wading up to 3′), and the splash pad.
With something for pretty much everyone, this is a great park for all ages.